AVFair.com for tickets and up to the minute updates.
PBR AFTER PARTY
Sponsored by High Desert Dairy
and Gary Van Dam
Presents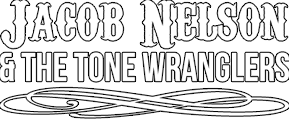 July 4, 2017  – RIGHT AFTER PBR & FIREWORKS!
Jacob Nelson
& The Tone Wranglers





July 4, 2017
Immediately following PBR & the
Fireworks Extravaganza – Cantina Stage
We are excited to announce that Jacob Nelson and The Tone Wranglers ( website / Facebook ) will perform at this year's PBR After Party!
It has been an exciting last couple of years for Jacob Nelson and The Tone Wranglers with two of their biggest highlights – Opening for Craig Morgan at the 2015 Los Angeles County Air Show – Pyrobatic Night and Opening for Country Star Tracy Lawrence, at the Pioneer Event Center.  They packed the house with their non-stop, full of energy, performance at the 2014 "4th of July Celebration" at the Antelope Valley Fairgrounds and at the 2014 PRCA RAM California Circuit Finals Rode.  "They have something for everyone" – All of your Country favorites, along with some Southern Rock, those "Buckle Polishing" ballads, and even some songs you would not expect from a Country Band".  They have performed for many other events including the "Toyota "All American" Concert Series", "The Los Angeles County Airshow", & Country Night at the Hangar.
Keeping everyone on the dance floor having a great time is their goal.  "We want to take you away from your day to day grind and take you on a journey of  "Leave your worries at the door – We are here to dance, party, and have a great time", said Jacob Nelson.  "We are grateful for this opportunity to perform for you and we look forward to seeing all of you at the After Party".